Thursday is 'bin day' in our house, It's my morning greeting every Thursday.
"Have you nothing else pressing today?" They laugh.
"We know it's bin day, every week if it's Thursday then it must be bin day".
But they never remember. Ever!
Just for once I would like all the bins to be collected, sorted and put out before 11pm at night when I am tired.
Well today they did remember, in part!
The recycling bins were at the front of the house well before it was dark but the inside bins were all still sitting quietly, patiently waiting to be emptied at 11pm this evening!
I do hope you weren't passing my house a little before midnight to see me tripping the light fantastic across the front lawn in my slippers clutching the inside bins.
I managed to capture these before they went into the green bag though…still beautiful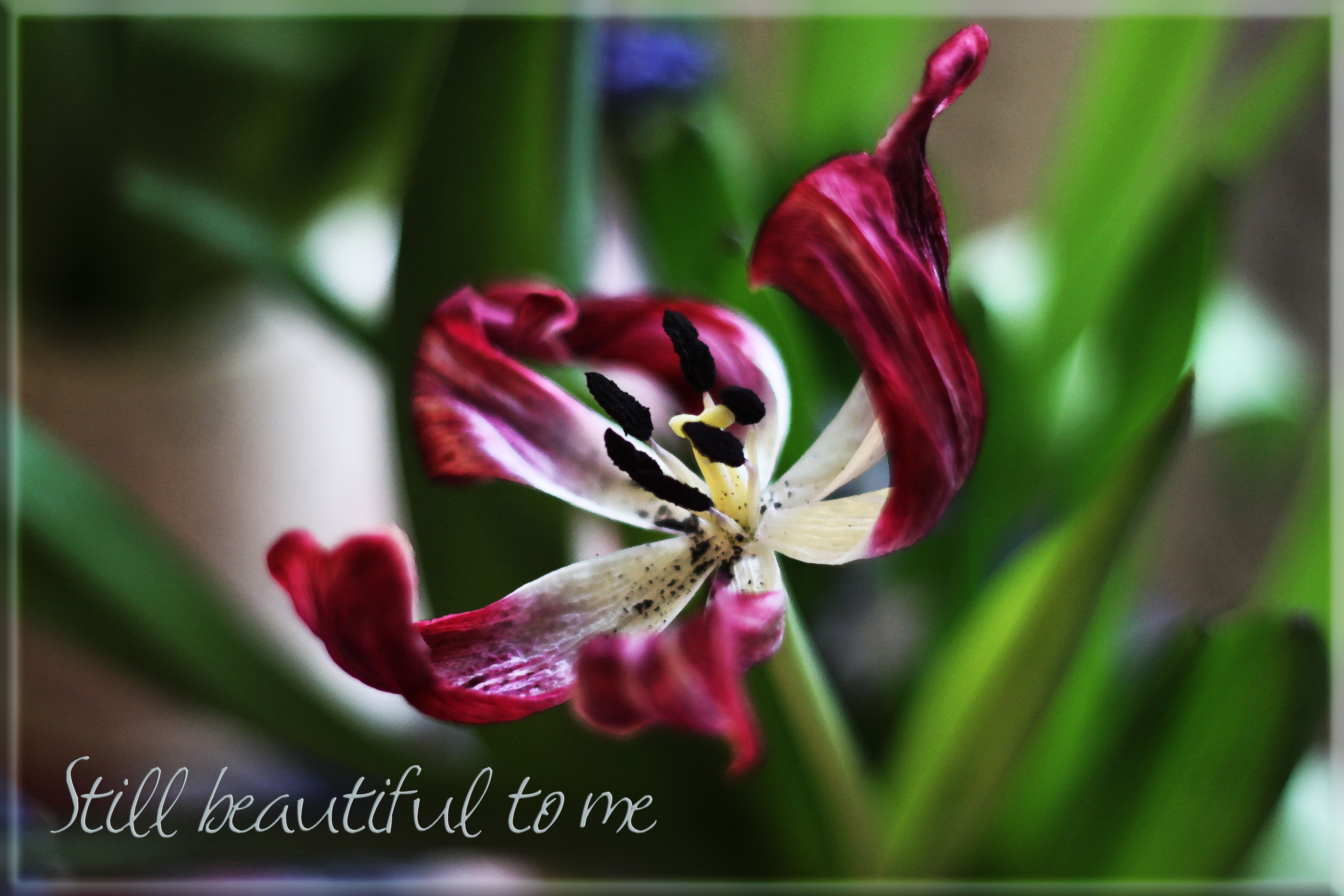 I am linking my tulip to Lisa Gordon's Creative Exchange this week…